Quick facts
Apply by: 2023-11-16
University Professor of Human Computer Interaction (m/f/d)
Published 2023-09-15
FACULTY OF COMPUTER SCIENCE AND BIOMEDICAL ENGINEERING
INSTITUTE OF INTERACTIVE SYSTEMS AND DATA SCIENCE
University Professor of Human Computer Interaction (m/f/d)
Publication Date: 16.08.2023
Job Category: Professorship
Employment Start: October 2024
Degree of Employment: full-timeApplication deadline: 16.11.2023
Job Profile: § 98 UG
Employment Type: Permanent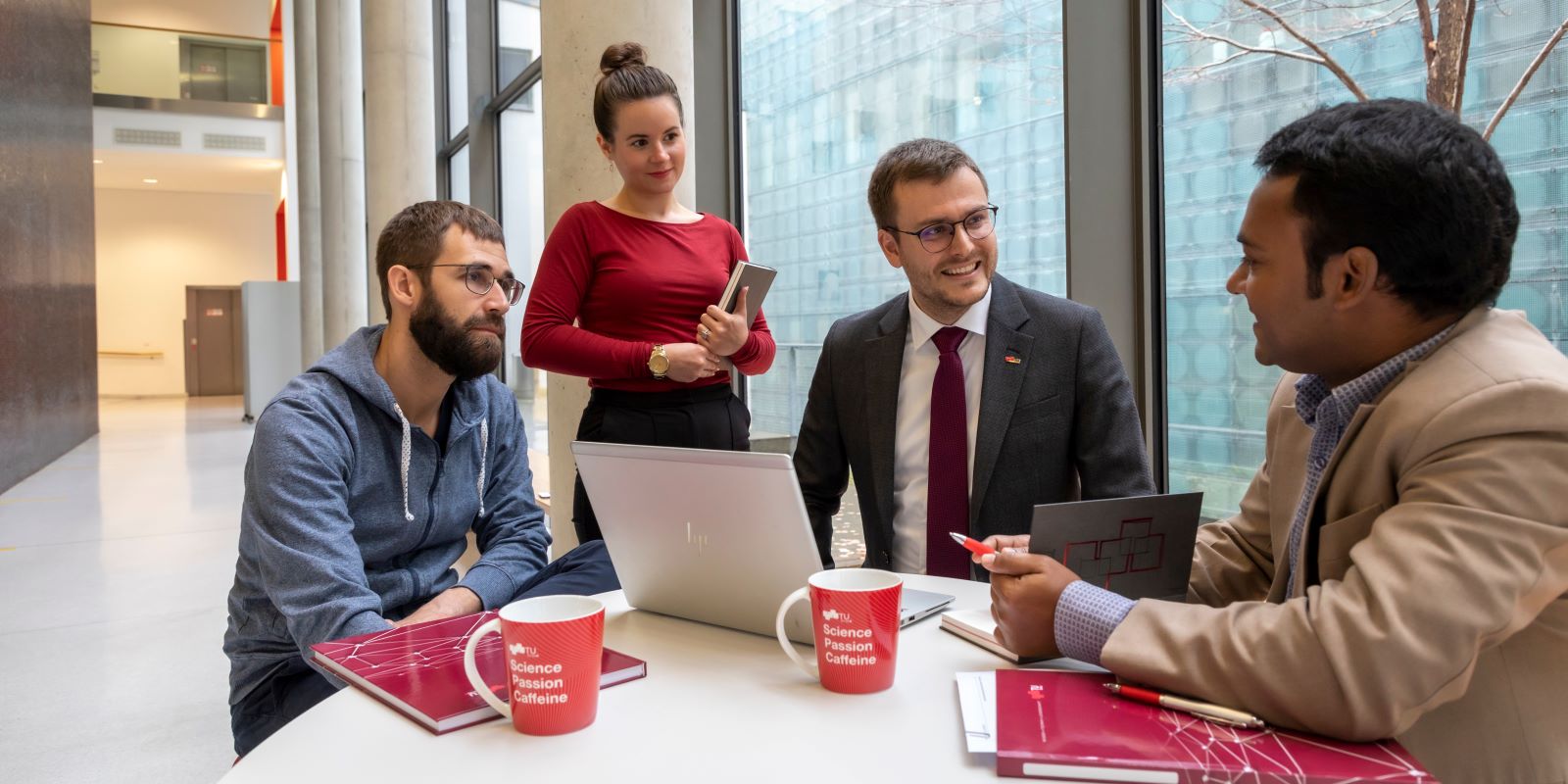 Graz University of Technology is the oldest science and technology research and educational institute in Austria. For over 200 years, it has been an important university in the international research and education network of science. The university achieves top performances in its five Fields of Expertise and boasts intensive collaboration with other national and international research and educational establishments and with business and industry worldwide.

The Department of Computer Science and Biomedical Engineering at Graz University of Technology is an internationally highly ranked department committed to excellence in research and teaching. The research at the department covers a broad spectrum of topics that are reflected in our main research areas Biomedical Engineering, Safety and Security, Artificial Intelligence, and Visual Computing. We are proud of our outstanding basic and applied research and encourage interdisciplinary projects. Moreover, our department fosters a close dialogue with industry and encourages and supports the creation of spin-off companies.


Job Description
We are looking for a candidate with proven scientific expertise who researches and teaches systems and technologies for Human Computer Interaction. The following areas are of particular interest: systems and technologies for accessibility and collaboration; engineering interactive systems; building devices including multi modal signals (eg. visual, audio, bio); computational interaction; games; improving user experience and usability; systems and technologies for human-centered computing and human-robot interaction.
The professorship will be part of the Institute for Interactive Systems and Data Science (ISDS, www.tugraz.at/institute/isds). ISDS combines research on cutting-edge technology for interactive systems with the collection, storage, visualization, and analysis of data. With more than 100 researchers and 15 research groups, the institute bridges these research areas, and provides high-quality teaching.
The successful candidate will collaborate with existing faculty at the department, complementing the existing strengths, will build an internationally visible group, will be an engaged teacher in the Computer Science programs at the Bachelor's, Master's, and PhD level, and will actively participate in academic self-administration. They will build and coordinate joint research in the Human Centered Computing Lab of the department.
At the Department of Computer Science and Biomedical Engineering, undergraduate courses are taught in German or English, graduate courses are taught in English.
Employment Requirements
A completed university education with a doctoral degree (PhD) in a relevant field (Computer Science or a related field is preferred).
A relevant habilitation (venia docendi) or an equivalent qualification.
Excellent scientific achievements.
Excellent didactic and pedagogical skills.
Management and leadership abilities.
Excellent command of English and command of German or the willingness to acquire it.
Selection Criteria
We also value:
International experience and integration in the international research community.
Experience with acquisition of research grants and/or industrial collaboration.
Gender and diversity competences
We Offer
The advertised position is a tenured full professorship with a competitive salary. The university will provide funding for one or more PhD students and the necessary research equipment.

Graz University of Technology provides excellent working conditions in a vibrant scientific community, combined with the outstanding living quality of the Graz area. We also support your partner's career development through a dual career office and assist with the relocation process. A combination of national and European agencies provides an excellent funding landscape and ample opportunities exist to collaborate with industry.
Application Documents
a CV (with copies of diplomas);
a list of publications highlighting the 5 most important publications;
a research statement describing past and planned research activities (5 pages max.);
a teaching statement (5 pages max.) and evaluations of past teaching activities (if available); and
names and contact information of two references.
Relocation of the future professor to the greater Graz area (main residence) is required.Applicants should have a strong command of the English language, both written and spoken, to be able to effectively represent the field internationally, and they must also be willing to learn German if they do not already know the language.Graz University of Technology aims to increase the proportion of women, in particular in management and academic staff, and therefore qualified female applicants are explicitly encouraged to apply. In case of under-representation, preference will be given to women if applicants are equally qualified.

Graz University of Technology actively promotes diversity and equal opportunities. Applicants are not to be discriminated in personnel selection procedures on the grounds of gender, ethnicity, religion and ideology, age, sexual orientation (anti-discrimination).

People with disabilities, and who have the relevant qualification, are expressly invited to apply.
Hearings
The hearings for the professorship will take place in the week of 5 February 2024. Candidates should be available for interviews in this period.
Contact
Please send your application to the dean of the department of Computer Science and Biomedical Engineering
More on: http://csbme.tugraz.at/go/applications/hci
For further questions, please contact Tobias Schreck (tobias.schreck@tugraz.at), (no applications). Please note that we can only accept applications submitted via our online application portal. Applications sent by e-mail or post will not be considered.
Become part of the team of Graz University of Technology - we are looking forward to your application!